Solar products are great; they have no running costs, no cables and they are eco-friendly!
02 December 2021
With the weather warming up and the possibility of hot, bright, summer nights, you're probably thinking of all the time you can spend in the garden enjoying the pond in your garden.
Those powerful solar rays coming from the sun? They're not just good to help you tan, they can be very useful at helping you run your pond, through the clever use of solar products! In fact, the benefits of solar products can be widespread, and the technology is getting better all the time; so maybe it's something you want to consider?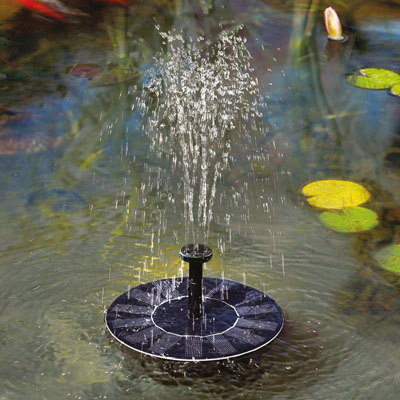 1. Environmentally & financially friendly!
By using the natural rays from the sun, your equipment will not be using energy generated from burning fossil fuels. This may only be a small amount of energy, but it can make a difference to your carbon footprint. Further to this, because you aren't using electricity from the mains, you won't need to pay extra to run the equipment. This means you can get powerful solar fountains, air pumps and lights without the heavy running costs.
2. Flexibility
Solar products don't have an electrical cable from a mains power supply which means they aren't tethered to a strict location! There won't be any trailing wires, connecting to power supplies, cable extensions or limits to where you can put the equipment. You will get a panel, your unit, and the cable to connect the two. Though it is best if the panel is in the best location for sunlight, or it has access to sunlight throughout the day, even better! They are one of the most flexible products in the market; you can use solar powered equipment on small or large ponds and they will work brilliantly. While they work best in ponds without fish, they can happily work alongside your traditional pump and filter in ponds with goldfish or koi, but they may require cleaning a little more than normal.
Some products, like the PondXpert SolarShower and PondXpert SolarAir Plus pumps, also come with the ability to charge a battery from the mains and excess energy generated from the sun can run the unit in cloudy or dark conditions!
3. Unobtrusive and Safer!
Because solar products don't need access to a mains power, there won't be any cables being strewn across the garden. This also prevents people from tripping up over the wires or animals chewing through them!
For solar powered fountains, its important to note that they are the perfect size for a fountain. Not too big and not too small. Unless your pond is very small, it's unlikely that the solar powered fountain pump will cause water loss from being too vigorous.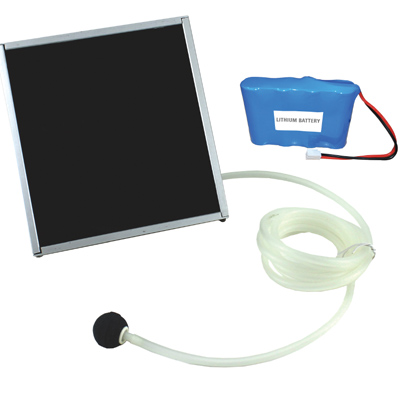 4. Easy to Maintain
As solar products don't have long cables or plug points, they are easy to install and require less upkeep than traditional units. You don't have to lay any cables, connect any wires or install outdoor switchboxes. Simply unpack the pump, cable, and panel. Connect them. Turn the unit on. That's it!
As these units have very few parts, you don't have much to maintain. The only maintenance you need to do is keep them clean. For a pump, this means cleaning the impeller chamber out; for an air pump, clean the airstones and for lights, just keep the lense clean. There are also fewer things that can go wrong with a solar unit, as there are fewer mechanical parts. This makes them really reliable with a long operational lifespan.
5. Excellent for Wildlife Ponds
Solar pumps are great for wildlife ponds because they can keep the water circulating, provide a small fountain or bubbling display and they can keep the pond healthy with very little interaction from you. Further to this, solar units are very quiet compared to similar mains powered units, as they have fewer mechanical parts.
You may also find the below blog posts useful:
• Pond Lighting: LED, Halogen and Solar Lights
• Can you run a pond without electricity?
If you need any further assistance, please email us on info@pondkeeper.co.uk.