Are you actively maintaining the kH of your pond? It's something that is normally forgotten about, but it is a key part of keeping your pond healthy.
13 January 2022
The water in your pond is constantly fluctuating as it reacts to an increase in bio-load (fish waste, organic debris, rotting plant material). This may occasionally result in changing chemical compositions (ammonia, nitrites, and nitrates), water hardness (kH) and pond pH. But out of these, kH is often overlooked.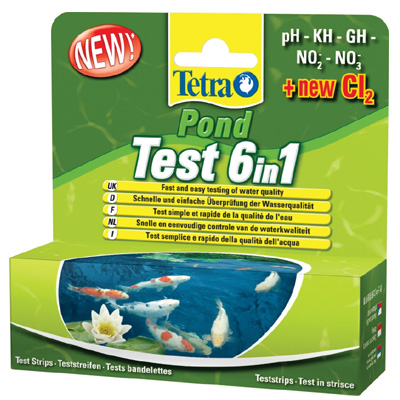 In most situations, a low kH is not immediately obvious; but it can lead to severe issues for the wildlife and fish that inhabit your pond. As is always the case, regular testing should allow you to monitor the condition of the pond and any fluctuations that the pond undergoes. The Tetra Pond Test 6-in-1 should be used to check the kH levels in your pond so you can maintain the appropriate level.
So, the question remains; what is kH? How can it be managed? Please see our below tips and tricks that will help you keep your pond's kH balanced.
What is kH? (Useful Blogs: Water Quality, How to Treat and Prevent a pH Problem)
kH is also called 'Carbonate Hardness' levels (or German Hardness). This is an extremely important, if unknown, part of your part that encourages bacterial development in your pond; this healthy bacteria can then remove the ammonia, nitrites, and nitrates in your pond. This process is part of a healthy pond environment and keeps your pond clean, clear, and free of sludge, which really helps to improve the filtration in your pond.
The carbonates in your pond help to keep the pH of your pond consistent (this should be between 6.5 and 7.5; or as close to 7 as you can). This means if your pond lacks kH, then harmful chemicals will build up and the pH can be seriously affected, leading to a significant imbalance in your pond and potential fish casualties.
In an ideal world, your kH level should be around 125ppm; but anything between 100-200ppm will support a healthy and balanced pond. If the kH is lower than this, you will start to see problems arise within your pond.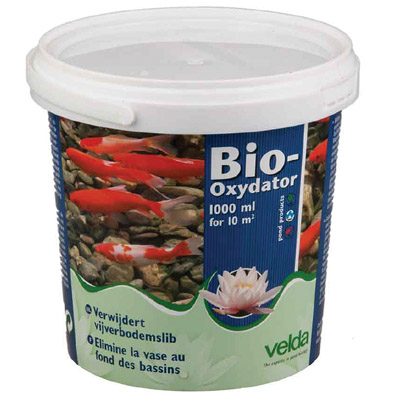 How can you test for kH?
As above, the best way to check the kH levels of your pond is to test the pond using the Tetra Pond Test 6-in-1. It comes with 25 tests; simply dip one strip into the pond, wait for the colours to show and then compare this against chart on the packaging. The Tetra testing kit will also measure the pH, hardness, nitrites, and nitrates of your pond. If you need to measure the ammonia levels in your pond, you should use the Blagdon Pond Health Test Kit alongside the Tetra testing kit.
How to increase pond kH levels
Some individuals use baking soda on their pond; using roughly 1 cup of baking soda per 1,000 gallons. In most cases, the Velda Bio-Oxydator (1,000ml) or Velda Bio-Oxydator (2,500ml) is a common treatment. This has pH regulating grains, a natural lime which maintains the water hardness at the bottom of your pond and healthy bacteria which revitalises your pond.
You may also find the below blogs useful:
• Common Pond Discolouration Problems
• Pond Problems Blogs
• 5 Tips Which Can Make A Big Difference To Your Pond
As always, if you have any queries, please email us on info@pondkeeper.co.uk.