Six DIY Water Features
09 September 2017
If you're feeling creative then these six DIY water feature ideas may ignite your imagination into dreaming up your own one of a kind water feature. You'll find a handy suggestion of products towards the end of the post to help your designs become reality.
1. Make Your Own Ornamental Water Feature
Firstly this tutorial will show you the basics so you can turn almost any garden ornament into a water feature.
Click on the image to see the tutorial.
2. Make Your Own Water Wall
For a striking contemporary feature click on the image to see the tutorial.
3. Make your own Teapot Fountain
Discover how you can make your own unique fountain by clicking on the image.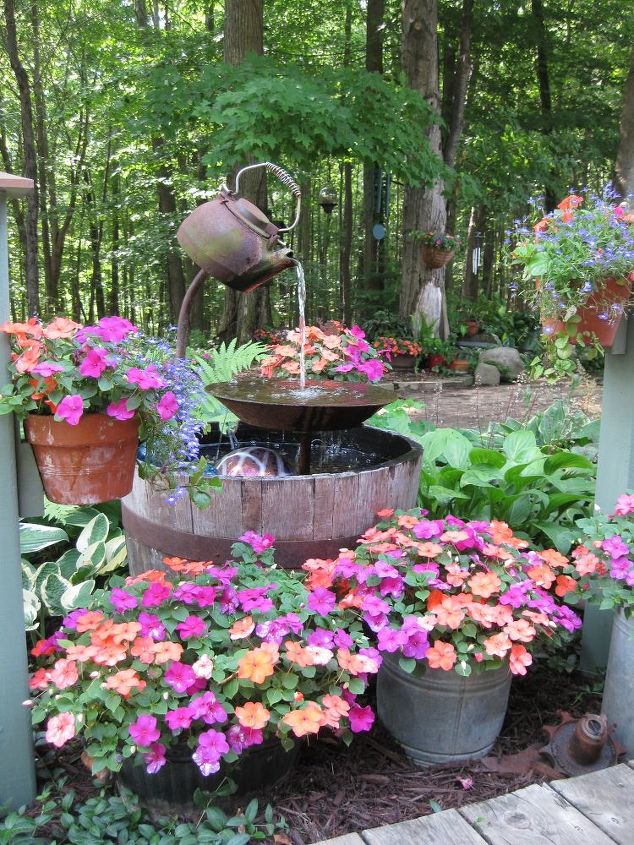 4. Make your own Bamboo water feature
For contemporary take on a traditional material click on the image.
5. Make Your Own Watering Can Water Feature
Learn how you can make your own version of this quirky feature by cliking on the image.
6. Make Your Own Canoe Water Feature
Lastly there is not a tutorial for this fun water feature, but once you realise that Canoes are waterproof, then it is just a case of filling it wilth water and plants then adding a little fountain such as the PondXpert TripleAction 3000.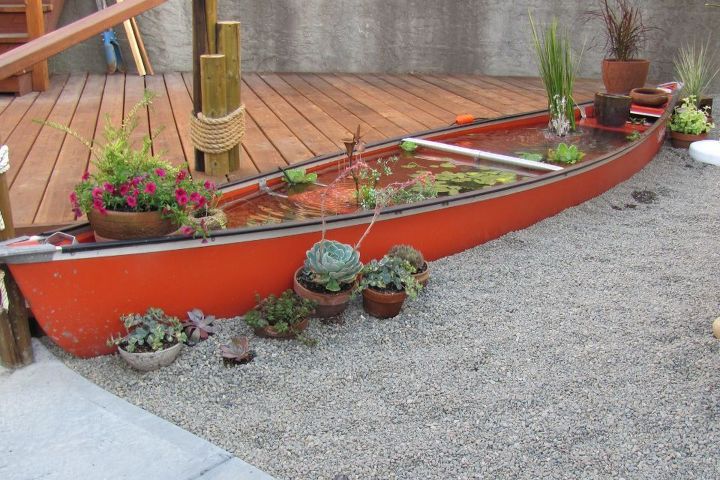 If you're inspired to give any of these features a go then you may find some of these products helpful:
If you do decide to take on any of these projects or even design one of your own then we would love to see some photographs and hear about your experience. You can email them to shop@pondkeeper.co.uk.
As always if you would like to discuss any technical elements of your project with a member of our team you can reach us on 01642 370888.
~Jayne